What is Torrens Day you ask? (It isn't a national holiday yet, but perhaps it should be).
After all, who would say no to another public holiday? For a property obsessed nation like ours what better excuse for a day of bbq's than celebrating the inventor of our current property ownership system?
Torrens day is the birthday of Sir Robert Richard Torrens of course!
He was born on 31 May 1802. By all accounts he was a loose cannon (more on that below).
However, we owe him our current property ownership system. Plus he sported a great moustache 🙂
Surprise surprise, he didn't invent it (the property registration system – not the moustache, of course he owned that). I'm sure there were no other british colonists who took things that didn't belong to them. Terra Nullias anyone?
Background:
Torrens was born in Ireland in 1812, and rose through the ranks of Parliament and the Shipping industry before coming to Australia in 1840. He landed straight into a fairly senior customs job, probably due to his Father's influence and quickly became a player in the import/export scene.
He bossed the sailors around, locked them up when they argued, held big parties and was accused of swindling money from his positions of power.
He was accused of changing Wharfage rates (import duty) on a whim, he argued with sailors, arrested Ships when he saw fit and sometimes this was successful, othertimes not so much. On one occasion he was sued by the crew members of the boat Hanseat for false imprisonment.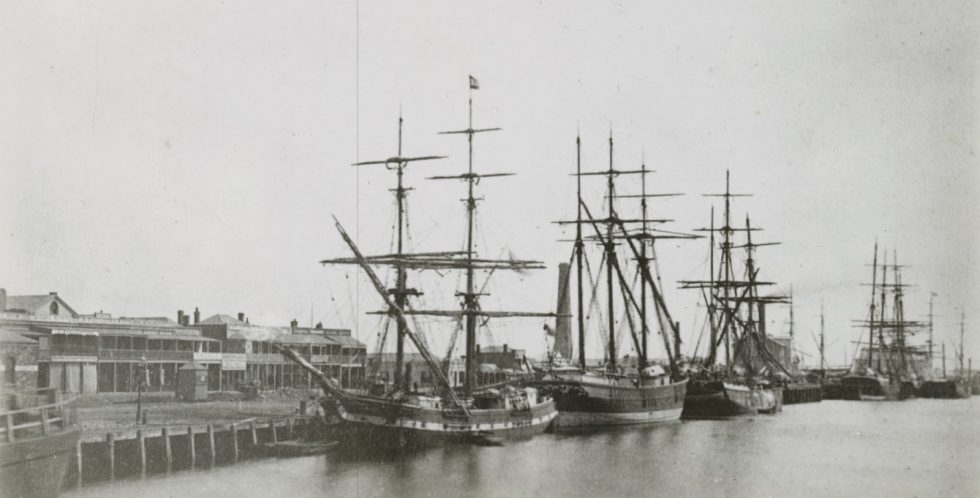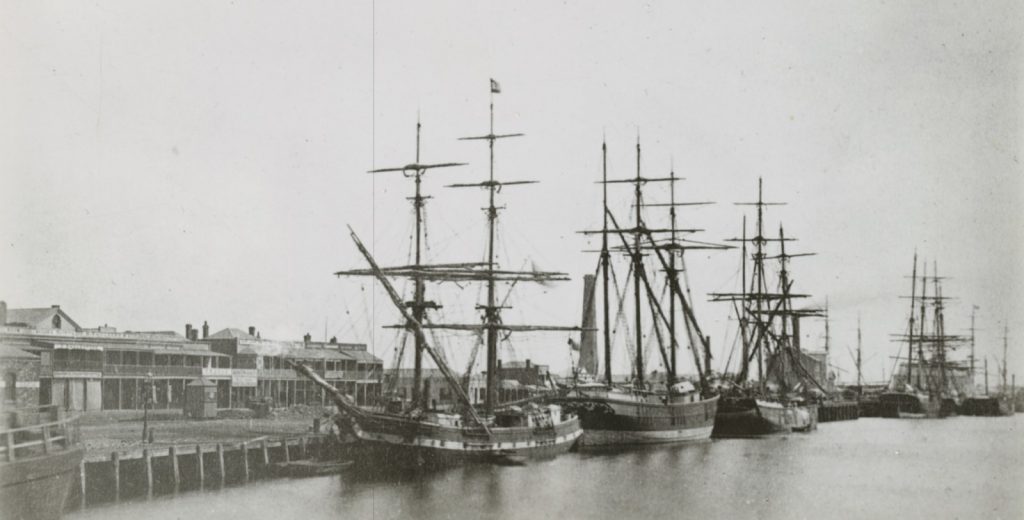 He was apparently sloppy in his government duties, but excellent at negotiating pay rises for himself. He allowed subdivision policies which encouraged "reckless land speculation" and was involved in failed property development policy even pre selling land with the promise of abundant free passage to South Australia from his Irish counterparts and when the system went broke a number of people were declined travel. He amassed significant personal land holdings and transferred them to family members when accused of impropriety.
Questionable ethics and attention to detail aside, he got things done. Persistence paid off at least in the area of reforms in parliament.
The Torrens Title System:
Records indicate he stole (borrowed?) the details from a German Lawyer named Ulrich Hübbe… but Torrens was the one who wrote the bill to introduce it, fought tooth and nail to have it passed in South Australian Parliment and it was made law in 1858. Fortune favours the bold I guess.
To his credit he had been complaining and campaigning for property reform for years given how cumbersome the previous system of deeds was at the time. The old Deed system required 100 years of record keeping on all transactions and through its characteristics made it nearly impossible for anyone other than the elite to demonstrate ownership of property.
For all his faults, Torrens believed that property was for the people. He took action to make mass ownership possible and affordable.
Once it was implemented it was clear it worked, and the other states (not ACT which is leasehold) implemented it in the years that followed. It saved everyone time, reduced nefarious lawsuits over disputed ownership and made it much more possible for the general public to own property.
Maybe Torrens is the reason we are such a nation of property investors?
Fun Fact: New Zealand, Some states in Canada, Fiji, 11 of the United States, Ireland, Malaysia, Israel, the Philipines and most unbelievably Russia have all implemented versions of the Torrens system.
For his efforts Torrens had Adelaide's main river named after him, and the explorer Edward Eyre named a large salt lake in the north of the colony after Torrens in 1839. The family was also commemorated by the naming of the districts of East and West Torrens, and the suburb of Torrensville, in Adelaide.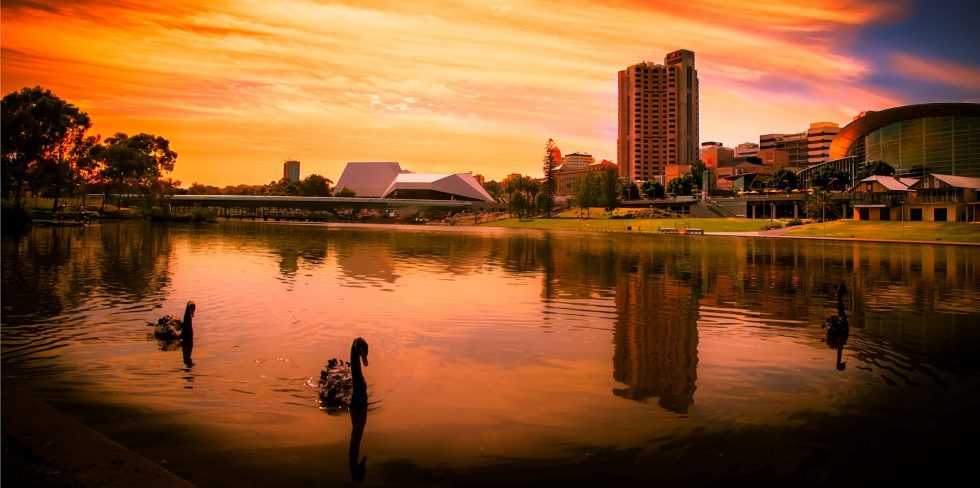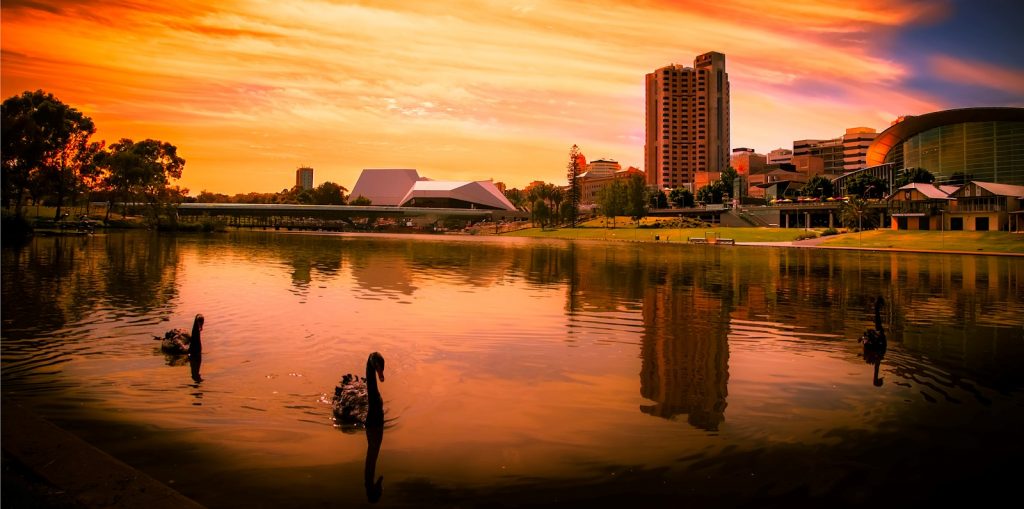 Despite all the questionable behaviour, the reforms Torrens made to property ownership legislation lasted. They simplified transactions for all and made owning and buying and selling real estate safer and easier.
Next time you buy or sell a property, or if you own one that has never been stolen from you – take a moment and be thankful someone put the effort in to creating a system that would make it possible.
We are a nation who loves owning property. Torrens played a significant role in making that possible.
Totally worth a new public holiday.
Sources:
https://en.wikipedia.org/wiki/Robert_Richard_Torrens
https://adb.anu.edu.au/biography/torrens-robert-2740
https://en.wikipedia.org/wiki/Torrens_title
https://www.adelaidenow.com.au/news/south-australia/south-australia-18581890-the-boom-and-bust-years-that-shaped-our-state/news-story/c7ae1d77f11abc3e7836a30f48143ec6